News
---
15/01/2019 00:37 | Share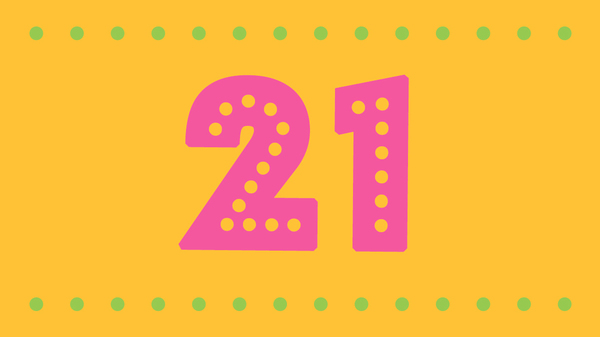 The U.S. partial government shutdown is on track to be the longest in history. Whatever its political consequences, the economic costs to the private sector will increase the longer it lasts.
(Image credit: NPR)

15/01/2019 00:37 | Share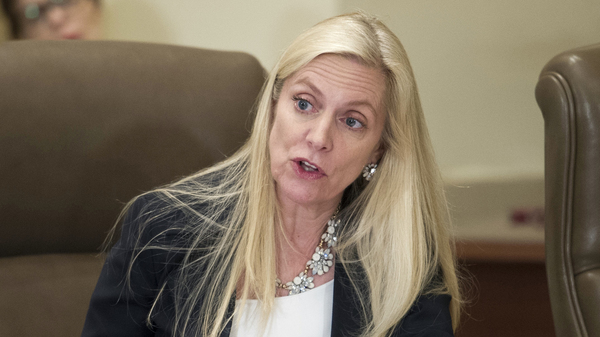 At a time when more women than men are graduating from college and earning doctorates, just a third of Ph.D.s in economics go to women. Now there's an effort to increase women economists at the Fed.
(Image credit: Cliff Owen/AP)

15/01/2019 00:37 | Share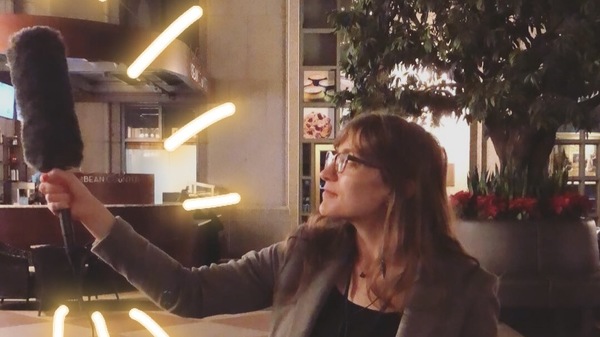 Which economic indicators do we pay too much attention to? Not enough? It's Overrated/Underrated: Economic Indicator edition
(Image credit: NPR)

14/01/2019 18:16 | Share
When it comes to the issue of sexual harassment in the workplace, employees demand leadership accountability. Consider the recent Google walkout, which employees staged to protest the lofty exit packages paid to men accused of misconduct. In response, Sundar Pichai, Google's chief executive, and Larry Page, chief executive of its parent company, Alphabet, apologized.
Business leaders want to do better. The high costs of sexual harassment are evident, from employee outrage to the loss of worker productivity and employee attrition. One study estimated that for each employee who was sexually harassed, the company lost an average of $22,500 in costs associated with just lost productivity. Yet, solutions are hard to come by.
Our research points to a single step that leaders can take to help reduce sexual harassment: communicate to employees that preventing it is a high-priority issue for their companies. In just a few sentences, this signals to others how much they should prioritize the issue and sets a culture in which sexual harassment is not tolerated.
This messaging is critical because, more than any other aspect of a company, it is organizational climate that best predicts the occurrence of sexual harassment. When the climate toward sexual harassment is lenient, members feel that there are few consequences – that those who engage in sexual harassment will be protected, while those who report it will be disregarded or even penalized. Such a climate characterized the environments in which recent high-profile sexual harassment cases like those of Harvey Weinstein and Charlie Rose happened. In contrast, in a climate intolerant of sexual harassment, people perceive that their organization takes a strong stance against it by taking complaints seriously and holding perpetrators responsible.
Our interest in the impact of leader messaging arose from our own experiences working in higher education. In 2015, many universities around the country conducted surveys to measure the incidence of sexual violence on campuses nationwide, and university presidents then issued statements outlining the findings. As the media picked up the statements, we noticed a great deal of variation in how they were written. Some expressed outrage; others brushed off the disturbing survey results. We wondered if the different responses shaped how students came to think about sexual assault on their respective campuses. So we conducted a national experiment to explore the impact of leader messaging more broadly.
In that newly published research, we found that the way leaders communicate can indeed shape peoples' attitudes toward sexual harassment. In our experiment, 618 online study participants in the US read a brief statement from a fictional company about the results of a sexual harassment survey taken by its employees. For some participants, the statement included a quote from the CEO emphasizing the severity of the problem, such as: "The results of the survey are alarming." Others read a CEO quote downplaying the issue, such as: "We are skeptical that the survey represents an accurate rate of sexual harassment at Soldola."  The factual information about the survey was the same for all participants.
This simple difference in leader communication turned out to be powerful. Those who read the "skeptical" statement were less likely to rate sexual harassment a high-priority problem at the company, while those who read the message about the leader taking sexual harassment seriously were more likely to rate it a high-priority problem. This pattern held no matter the participants' gender or political affiliation.
While our study showed that leaders can raise the level of concern about sexual harassment, some might argue that it is not in the best interests of a company. Why acknowledge that sexual harassment is a problem and risk damaging the company's reputation?
First, downplaying the issue may result in more damage to a company's reputation. As we have seen in many cases this year, when a leader signals to her or his employees that sexual harassment is not taken seriously, those who are victimized may ultimately turn to the media, and, as we noted above, negative coverage of these scandals can have profound and expensive consequences, including leadership and employee turnover, reduced productivity, walkouts, and even boycotts. The public perception of a toxic culture can have long-lasting effects on the corporate brand, making it difficult to attract and retain not only customers but also employees who want to work in a safe, fair environment.
Second, ignoring the problem amounts to institutional betrayal, which can compound the trauma suffered by victims of sexual harassment. People who are sexually harassed already experience negative health consequences; and research shows that when institutions fail victims of sexual violence, their negative health outcomes are exacerbated.
If leaders do nothing, they are not just acting neutrally. They may be fostering a culture where sexual harassment will become more prevalent. But if a leader instead identifies sexual harassment prevention as an issue that the company prioritizes, our research shows that this stance will push other people in the organization to take it seriously as well.  Of course, leader communication alone will not solve this issue. Companies that wish to eradicate sexual harassment must follow words with actions, taking steps to bring transparency and accountability to policies and investigation processes. However, setting the right tone with a clear zero-tolerance message is an important first step.
14/01/2019 18:16 | Share
For startups, 2009 was a good year. More than 20 companies launched at that time, including Uber, Slack, Pinterest, and Blue Apron, eventually achieved $1 billion-plus valuations. Given that those companies were all venture-financed and emerged from Silicon Valley, you might assume that the key ingredients that have ensured their success were cutting-edge technologies, digital platforms, and customer bases that were chiefly made up of digital natives. You would be wrong.
Yes, those companies had great technologies, platforms, and demographics, but the secret of their success turns out to be much more prosaic. Each was able to satisfy real customers who needed real jobs done — and by jobs, I mean a fundamental problem in a given situation that needed a solution. In other words, they had great business models.
Every successful company, whether it knows it or not, owes its success to its business model. I explained this in an article that was published in Harvard Business Review in 2008, before any of those companies began, and, now, 10 years later, that still holds true, as more and more of the business discourse is focused on digital transformation. A digital platform, or a digital solution, may enable a new epoch of transformative growth, but when you get under a company's hood and look to see what's really driving it, the engine of transformation turns out to be its business model.
In my article, I identified the four interlocking elements that, taken together, create and deliver value to both companies and its customers:
Customer Value Proposition (CVP), which is a way to help customers get a job done. The more important the job, the lower the level of satisfaction with other companies' attempts to solve it, and the better and cheaper your solution is than theirs, the more potent your CVP.
The second is a Profit Formula, or how you create value for yourself while providing value to a customer. There are four essential elements to the formula: revenues, cost structure, margins, and resource velocity. The best way to create a profit formula is to work backwards, either starting with the price for lower cost businesses that is required to deliver the CVP, and then determining what the cost structure and other factors need to be or in highly differentiated businesses, start with the needed cost structure and margins that leads to the required price.
Key Resources are the assets that are required to deliver the CVP to the customer at a profit, meaning the people, technology, products, facilities, equipment, channels, and brand.
Key Processes are the operational and managerial capabilities that allow a company to deliver value in a way that can be repeated and scaled. These include manufacturing, budgeting, planning, sales and marketing, and customer service.
Successful business models have an exceptionally strong CVP, and a stable, scalable system in which all the elements mesh together seamlessly while complementing each other. As simple as this framework may seem, its power lies in the complex interdependencies of its parts. Major changes to any one of these elements affect the others and the whole.
Mature companies often look wistfully at successful startups like 2009's class of unicorns and wonder if they can reinvigorate themselves by adding a digital component to their existing business model, in the way that clamping an outboard motor onto a rowboat makes it go that much faster. But what made each of those companies so valuable wasn't their digital auspices — it was their powerful Customer Value Propositions, which investors believed they could deliver at profit and at scale. Being able to hail a car with your smart phone (a car that is driven by a self-employed contractor, who pays for most of the overhead him or herself). An instant messaging system that also allows for collaboration at work. A social media site that allows its users to visually share their interests with each other (and with advertisers, who sponsor content and pay for user data).
For an example of digitally-enabled business model transformation, consider Domino's Pizza, which has experienced a massive turnaround since 2010. Forbes hailed it as a veritable case study "on how digital transformation leads to business value." That Dominos has undergone a transformation cannot be disputed — an investor who bought $1,000 worth of Dominos shares in 2008, when it was on the brink of bankruptcy, would be able to sell them for more than $80,000 today. By comparison, $1,000 of Chipotle stock purchased the same year and sold at its peak in 2015, before the e-coli scare, would have only been worth about $5,000.
Along with introducing product innovations such as improved recipes and new menu options, Domino's improved its processes around ordering and delivery by bringing its e-commerce technology in-house. Today, more Domino's pizzas are ordered via digital devices than by phone.
But digitization was just the first step in Domino's transformation. As it improved its online and mobile platforms, it introduced heavily-advertised features such as pizza profiles, which allowed users to order more easily, and loyalty programs, which boosted frequency of use. Domino's transformation was enabled by its online storefront, but it worked because it successfully attracted and retained new customers while turning occasional customers into dedicated fans, at the same time that it extracted more value from each transaction.  More than that, it changed its branding and its relationship to its customers by making the experience of ordering pizza fun — which was the missing piece in Dominos old CVP. Now customers can play "Pizza Hero" on their iPhones after entering their personalized orders, or watch a clock click down the time to their pizza's delivery.
Building its own digital platform was a game-changer for Dominos, but it's not what changed its game. It did that by strengthening its CVP (adding more in the way of both convenience and fun), its Profit Formula (by increasing its volume and its resource velocity), and by upgrading the resources and processes that it needed to support them.
Any consumer or service company that doesn't have a digital component certainly should; this is 2018, after all. But the key to transformational growth is still a powerful and coherent business model.